Murray Grovum Trading Expert
When becoming familiar with the Forex industry, it's important that individuals not only look closely at exchange rates and relevant numbers, but also the leading professionals that manage these markets.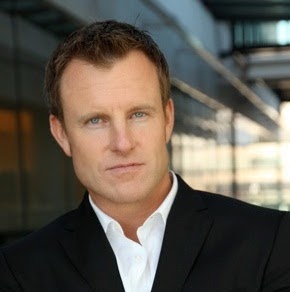 Who Is Murray Grovum?
Out of all of these leaders that have made a permanent impact on the foreign exchange world, Murray Grovum is one of the individuals that you must be certain you know.
Murray Grovum's experience is truly endless, and that is why he has managed to become so well respected in such a short period of time.
An Expert in All Fields
What allows Murray Grovum to be a cut above the rest is the fact that his vast amounts of knowledge are not just limited to the Forex world. When looking at his resume, it is clear that this man has already had more experience and accomplishments than most professionals hope to have in a lifetime.
Grovum is well versed in budgeting, accounting, the risks associated with trade, the housing market, and the oil and gas industries. All of these industries and topics have helped to positively contribute to Grovum's leadership in the Forex industry, and they have given him wisdom, knowledge, and past experiences that very few other individuals are fortunate enough to have.
No One Knows Forex Better
It comes as no surprise that Murray is the managing director of one of the most prolific Forex companies in the world: Liquidity Trade. After looking at how knowledgeable he is in regards to Forex risks, compliance, wins/losses, and overall business and exchange trends, there really is no one better for the job than him.
Through his position as managing director for this Calgary based company, Grovum is responsible for managing and leading an amazing and dynamic team of trade professionals. These trade professionals all have years of experience behind their belts as well, and they are quite familiar with the constantly evolving and transforming Forex world.
Liquidity Trade has been praised for what it has accomplished in the foreign exchange industry, and it has become known for the work that it does with strong and stable custodian banks. This corporation is flexible, resilient, and creative, making it the perfect company to tackle the constantly changing Forex markets. Grovum brought the experience that he gained from being the executive managing director of Tollak Management Group to this new Forex endeavor, and he flourished.
Beyond Foreign Exchange Markets
Recently, however, Grovum has started to express great interest in his current city- Calgary. His experience with the housing market, job market, the oil and gas industries, and technology have inspired him to look at his own current residence and encourage growth at home. If you have ever seen an article or interview relating to Grovum, you have most likely heard him discuss Calgary at some point or another.
He is passionate about the transformations that this city is currently undergoing, and he is confident that others will be able to find lucrative opportunities within Canadian borders as well. Grovum's opinions regarding the investment opportunities that Western Canada provides are yet another example of how this man is a master of so many different niches.